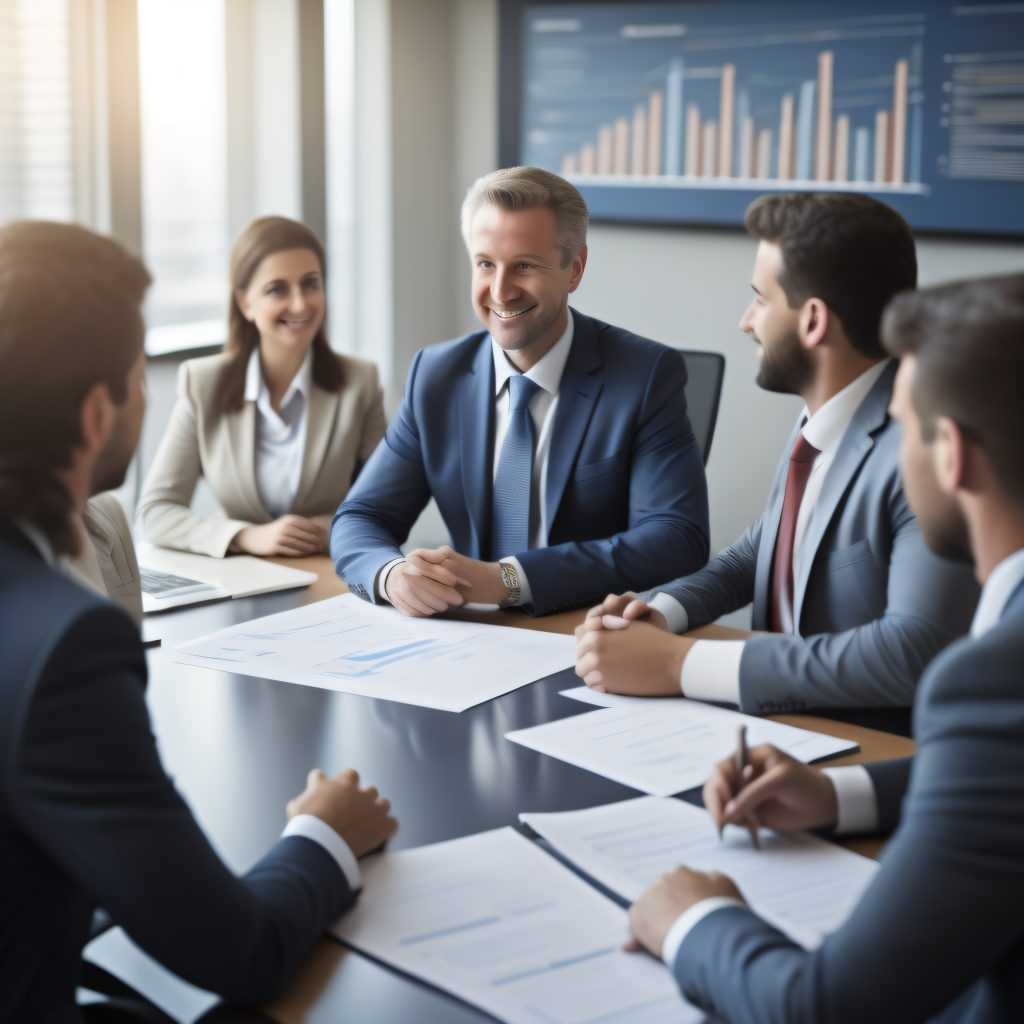 Bringing in business consultants can provide valuable outside perspective and expertise to significantly advance critical strategic priorities. However, missteps like inadequate vetting, unclear objectives, and poor communication can diminish the ROI of consulting engagements or even derail projects entirely. This comprehensive guide examines common pitfalls to avoid when engaging business consultants to maximize the likelihood of positive, enduring impact.
Defining Detailed Business Goals for the Consulting Engagement
One of the organizations' most prominent mistakes when hiring consultants is failing to pinpoint precise reasons for bringing in outside experts and the desired tangible outcomes. Without obvious business goals and success metrics outlined from the start, consultants lack the direction to deliver maximum value tightly aligned to the client's needs.
Prudent companies always start the consultant hiring process by thoroughly assessing current pain points, untapped opportunities, and obstacles. This process helps define priorities a consultant can help address. Common examples include:
Conducting market research, competitive analysis, and crafting data-driven business growth strategies
Streamlining operations, supply chain, manufacturing, and other processes to increase efficiency
Providing change management guidance to smooth leadership transitions, mergers, acquisitions, or internal restructuring
Implementing complex new technologies like ERP, CRM, e-commerce, or AI systems to increase capabilities
Redesigning customer experiences using human-centered design principles to boost satisfaction, engagement, and retention
Building employee engagement, strengthening company culture, and improving talent development programs
Ideally, organizations should identify 3-5 specific, measurable goals they aim to achieve with the consultant's help. These could relate to cost savings, revenue gains, productivity increases, customer retention, or other vital performance metrics. The more unambiguous and quantified the business objectives, the easier it will be to select the right consultant match, secure buy-in across the organization, and accurately evaluate engagement ROI.
Avoiding Pitfalls When Selecting a Business Consultant
Hiring an external consultant poorly matched to the organization's needs is a recipe for wasted resources and stunted progress. Flawed consultant selection processes often involve:
Neglecting relevant industry and domain expertise aligned to stated business goals
Disregarding needed technical credentials, thought leadership, and specialized staff capabilities
Failing to thoroughly assess the consultant's cultural fit with company leaders and staff
Not checking client references or validating past achievements on similar engagements
Prioritizing large generalist firms over niche players offering targeted strengths
Organizations should invest sufficient time to properly vet potential consultants' niche strengths and abilities to ensure tight alignment with the client's unique culture, challenges, and objectives to avoid consultant mismatch debacles. This rigorous selection process enables engagements positioned for maximum business impact.
Onboarding the Business Consultant Effectively
Insufficient onboarding often sows the seeds of project failure even after identifying the ideal consultant. Robust consultant onboarding is crucial and requires the following:
Providing extensive background on business operations, pain points, processes, and personnel
Introducing the consultant to all key internal stakeholders and outlining cross-functional roles
Closely reviewing engagement objectives, timelines, budgets, logistics, and expected deliverables
Explaining required formats, preferences, and procedures for reports, communications, and decision-making
Allowing the consultant ample time to interview employees at all levels and thoroughly review data, sites, and operations to familiarize themselves
The client and the consultant should mutually align on comprehensive onboarding plans and success measures at the outset. Maintaining open communication channels during onboarding helps surface potential disconnects before they escalate into more significant issues.
Cultivating Robust Internal Stakeholder Buy-In
Even the most capable consultants will face impeded progress and muted impact if key internal stakeholders are not supportive. Organizations can proactively boost stakeholder buy-in by:
Communicating why outside expertise is valuable and how employees stand to benefit
Involving personnel from different functions in consultant selection processes to build an early rapport
Providing regular updates detailing timelines, procedures, and organizational changes
Formally training employees on how to best collaborate with and assist consultants
Having the CEO, leadership team, and influencers spearhead onboarding efforts to lend authority visibly
Ongoing engagement efforts like monthly progress reviews, milestone celebrations, and collaborating shoulder-to-shoulder on execution also help drive sustainable buy-in momentum across the organization.
Avoid Micromanaging the Business Consultant
Micromanaging consultants by constantly hovering over their work, requiring approval on minor details, or demanding frequent status updates severely hampers productivity. This excessive oversight also limits consultants' ability to provide unfiltered outside perspectives.
To foster consultant and project success, organizations should avoid micromanaging by:
Affording qualified consultants appropriate autonomy within agreed-upon project scopes and timelines
Skipping unnecessary check-ins unrelated to critical milestones
Providing constructive feedback focused on solving challenges vs. overly criticizing
That said, completely disengaging and leaving consultants to their own devices without guardrails is also a recipe for failure. The most effective oversight involves striking the right balance via:
Conducting regular status meetings at key milestones and decision points
Providing prompt feedback on reports and recommendations to maintain momentum
Having collaborative discussions to adjust course if timelines or objectives need realignment
Continuously checking in on the consultative relationship between health and advisor satisfaction
When executed skillfully, this blend of high-touch involvement and high-trust empowerment demonstrates belief in the consultant's abilities while still providing helpful guidance and guardrails.
Clear, Consistent Communication Between Client and Consultant
Unclear and inconsistent communication often creates avoidable issues like:
Confusion around objectives, shifting priorities, and areas of responsibility
Access delays getting face time with stressed internal personnel
Mismatched expectations on deliverables in terms of timelines, formatting preferences, and required level of detail
Lack of visibility into workstream progress and ambiguity around the status
Unpleasant surprises and unexpected missteps from overlooking risks
Many of these problems can be preempted with an effective communications plan that includes:
Designating aligned internal liaisons as primary contacts
Establishing cadences for check-ins, status updates, and reports
Documenting agreements, changes, and approvals in writing via email summaries
Implementing processes for surfaced issues and collaborative two-way feedback
Digital tools like shared work platforms, project trackers, and document portals also help streamline communication and enhance visibility. But consistently dedicating time and resources to thoughtful touch tailored to the business relationship remains paramount.
Transferring Knowledge From Consultants to the Organization
The best consultants become trusted advisors embedded in an organization. Their insights should remain ingrained in the client long after engagements conclude rather than walking out the door. Ensuring effective knowledge transfer requires proactively:
Scheduling handoff knowledge-sharing sessions at milestone points
Motivating consultants to train and mentor promising internal team members
Assigning staff to shadow consultants as understudies for continuity
Thoroughly documenting recommendations, findings, processes, and institutional knowledge in playbooks
Reputable consultants will provide manuals, guides, training programs, and documentation to sustain impact. But responsibility for weaving knowledge transfer initiatives throughout engagements ultimately lies with the client to maximize long-term ROI.
Evaluating Business Consulting Outcomes and Impact
Without formally evaluating engagements, organizations lack insights into whether consultants accomplished goals, achieved ROI, or met objectives. Building in success measurement processes is critical and should involve:
Comparing project outcomes to the original KPIs, milestones, and metrics defined for the initiative
Conducting anonymous surveys gathering candid employee feedback on consultant performance
Analyzing impacts on crucial business metrics tied to costs, revenues, efficiency, or customer retention
Holding focus groups with stakeholders to review positives and negatives
Requiring consultants to deliver extensive self-assessments evaluating their results
Tying evaluations directly to the initial success criteria and desired business outcomes provides objective insights on what worked well (and what didn't) to inform future consulting relationships and engagement models.
Key Takeaways on Avoiding Common Business Consulting Mistakes
While business consultants can deliver tremendous strategic value, engagements risk pitfalls without diligent scoping, staffing, and management. Organizations can sidestep these common missteps by:
Defining detailed, metric-driven business goals consultants will help achieve
Thoroughly vetting consultant expertise aligned to specific organizational needs
Onboarding consultants effectively with proper context, communication, and clarity
Securing broad stakeholder buy-in by proactively communicating benefits
Balancing high-touch oversight with high-trust empowerment
Baking in knowledge transfer and evaluating outcomes relative to KPIs
Getting these elements right goes a long way toward optimizing consulting ROI, accelerating data-driven strategic progress, and avoiding resource drain caused by mismanagement.
Visit our Management Consulting Blog to read similar content: https://www.worldconsultinggroup.com/blog/