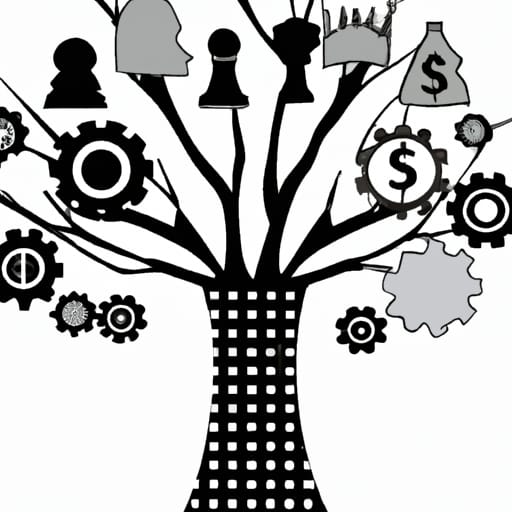 Consulting involves multiple steps that lead to the client implementation. A consultant must use several tools to implement changes that will improve their client's business.
For instance, the consultant must employ interviews to pinpoint resistance areas and increase employee acceptance. All conversations should be conducted ethically and respectfully.
Initial Stages of Consulting
At this stage, a consultant assesses the situation in which their client needs assistance and initiates discussion between themselves and their client on what expectations each party has for one another – this serves as a guideline for both parties throughout the consulting process.
Typically, consultants begin their consulting process by conducting a preliminary study of the project presented by their client. This step helps the consultant understand how they can most effectively assist their organization's needs.
The goal of this phase is to ensure the consultant fully grasps the issue at hand, and its significance, so excellent listening skills are vital to communicating with clients and delivering value-add to projects effectively. To do this, this phase may include meetings with key individuals within the company to gather information that will be used as the basis for developing subject matter for future consulting projects.
Role of Data Collection
Data collection refers to the process of gathering and measuring information on variables in an organized, systematic manner that helps researchers answer stated research questions, test hypotheses and evaluate outcomes. It's an integral component of all types of research studies across disciplines.
Surveys are an efficient way of gathering quantitative data. Unfortunately, surveys can sometimes lead to subject bias due to knowing others will read their responses; using multiple data collection methods will ensure the highest-quality results.
Focus groups are another popular method of qualitative data collection. Focus group discussions between moderator and respondents provide invaluable information that is not available through other methods, yet this type of data collection may also be subject to human error due to being comprised of open-ended questions that can cause misinterpretation or cause confusion; to reduce the mistakes from occurring during focus group participation ensure you provide clear instructions to participants before beginning any sessions.
Research Importance in Consulting
Consulting can be an effective strategy for researchers and policymakers who lack the time, money, or access to conduct their inquiries. Consulting work can assist researchers in better understanding the contexts that influence decision-making processes while increasing knowledge production quality.
Consulting can often prompt managers to try new and more effective management strategies. Interviewing members at all levels of an organization helps consultants locate potential resistance or support to change. Interviews don't exist solely to assign blame; instead, they identify what corrective actions may be required in response to any problems identified during them.
Consulting services exist to support top management's efforts to maintain the viability of an organization in an ever-evolving world. Still, often these purposes are seen as different goals tacked onto collecting and analyzing data and making recommendations. Consulting firms specializing in market research may achieve some of these lesser goals more readily than hybrid enterprises combining research and consulting activities.
Strategy Development in Consulting
Successful consulting requires advanced education, extensive experience, and the ability to find creative solutions that improve performance, profitability, and productivity. A consultant must possess these qualities to be considered an asset in any organization.
Consultants also utilize their extensive knowledge of business operations to craft strategic plans and roadmaps for their clients. This involves performing various tasks, such as creating commercial sales strategies in sales and marketing; designing organizational structures and corporate governance arrangements; assessing organizational competitiveness; devising human capital strategies, and supporting change management programs.
Hiring a strategist to assess and realign strategic plans may help create a more conducive work environment if a company suffers from high turnover and poor morale. Furthermore, customer surveys that indicate dissatisfying results require alignment between consumer needs and business practices – and this is precisely where a strategy consultant comes in.
Strategic consulting services provided by consultants cover eight core disciplines, such as Corporate Strategy, Economic Policy, Mergers & Acquisitions, Mergers & Acquisitions, Organizational Strategy, Functional Strategy, Digital Strategy Strategy & Operations.
Implementing Changes: Consultant's Role
Consultants are frequently called upon to assist with implementing changes identified during a process, which can often be an intimidating challenge. Implementing changes may involve altering organizational culture or training programs and strategies designed to alter established work patterns or dismantling established organizational norms altogether.
Implementation is often a controversial issue for consultants. While some may see helping implement recommendations as going beyond consulting's legitimate limits, others see implementation assistance as essential to ensure the project's success and rely on consultant involvement for success.
A consultant can enhance overall effectiveness during implementation by responding to concerns with an understanding of their larger contexts. When clients express difficulty changing a department, for instance, the consultant should ask how this issue ties into overall organization goals – this ensures they don't move ahead in ways that could potentially backfire later on.
Post-Implementation Review
Post-implementation review is the final phase in any consulting project and assesses the success of implemented solutions. It should not be skipped over or rushed through, as it provides an invaluable opportunity for consultants to gain more insight into a client's business processes and potential future projects.
Reviewers must incorporate input from end users, system administrators, and computer operations personnel when reviewing solutions and maintenance activities associated with them. Once complete, the results of a PIR may be used to take additional actions that increase project success rates and help increase ongoing project rates of success.
Post-implementation reviews must occur soon after implementing solutions, led by an independent team rather than the project manager, who may become too emotionally attached to it. According to Project Management Toolbox authors, separate sections are better at gathering objective information; furthermore, they have more experience dealing with similar projects allowing them to devise more efficient processes and thus implement PIR more quickly.
Evaluating a Consulting Project
After every consulting process lies the final step of evaluating the solutions' results, which provides an ideal opportunity to educate clients, share knowledge, and train consultants. Furthermore, evaluation can provide valuable information on whether keys should be extended or new projects commence.
Step three requires developing processes for collecting and analyzing consulting data throughout an engagement. This step ensures that evidence-based practices are consistently applied with accuracy and in a timely fashion.
To achieve this goal, standard folder storage conventions should be set up so consultants and clients can clearly understand where documents are located. Furthermore, using communication tools like Slack, Trello, or Calendly helps everyone stay updated about what work is being completed, promoting collaboration while helping prevent miscommunication or misunderstandings from occurring. Furthermore, providing consultants with an overview of company goals regarding their project may provide insight into what data points to search out when collecting it.